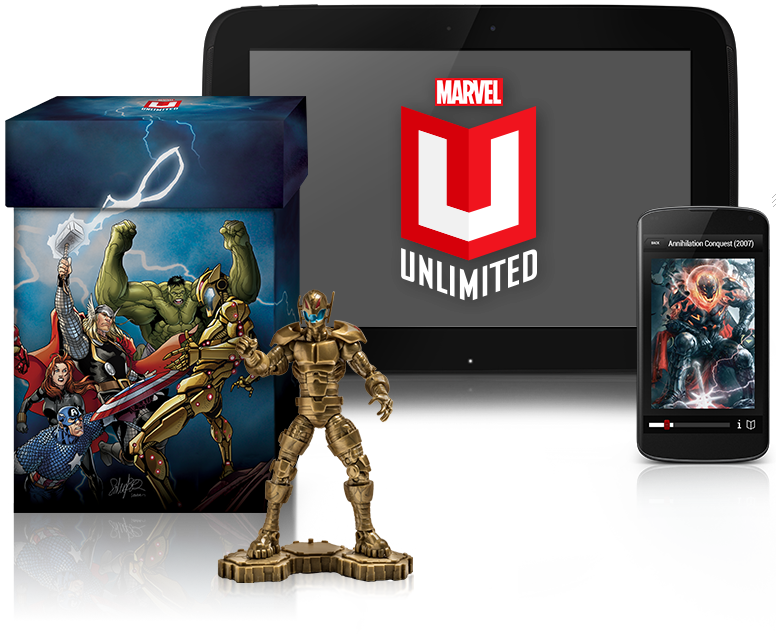 Marvel Unlimited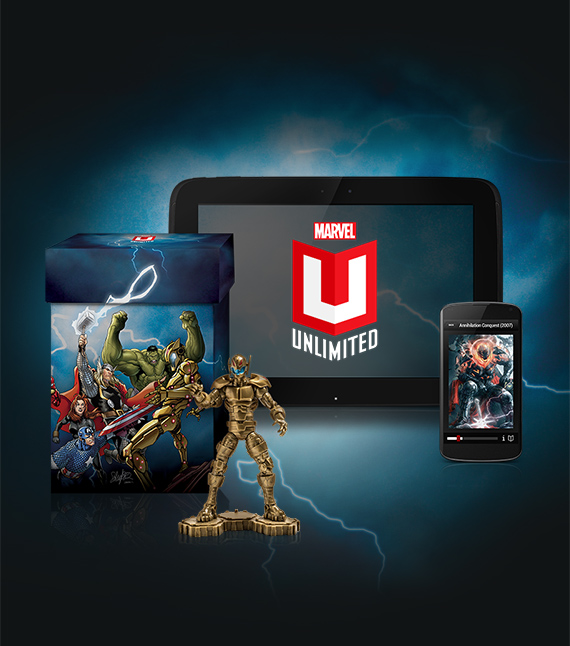 Instant Access to over 13,000 comics
Explore Marvel Unlimited online or on-the-go with our mobile app for iPhone®, iPad® and select Android™ devices
Save up to 12 comics to your mobile device to read even when you're offline
More classic and newer issues added every week - as soon as 6 months after they hit shelves!
GET THE iPHONE® AND iPAD® APP
GET THE ANDROID™ APP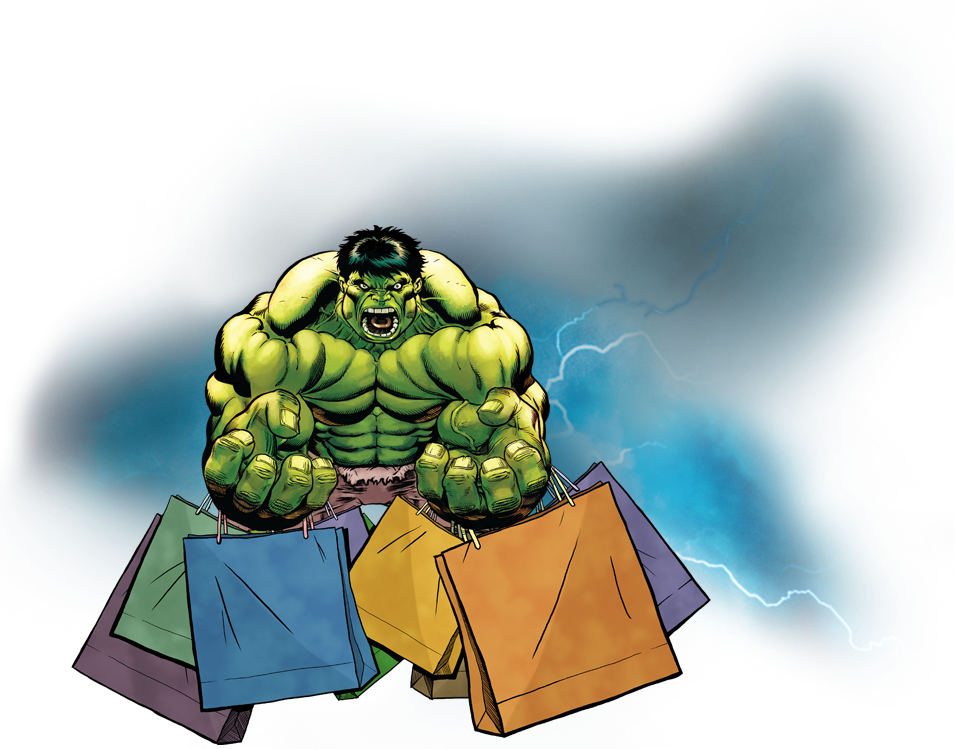 Exclusive Member Deals
Get members-only deals on Marvel digital comics and merchandise
Past member deals have included free Marvel digital comics, deep discounts on MarvelStore.com and Marvel print subscriptions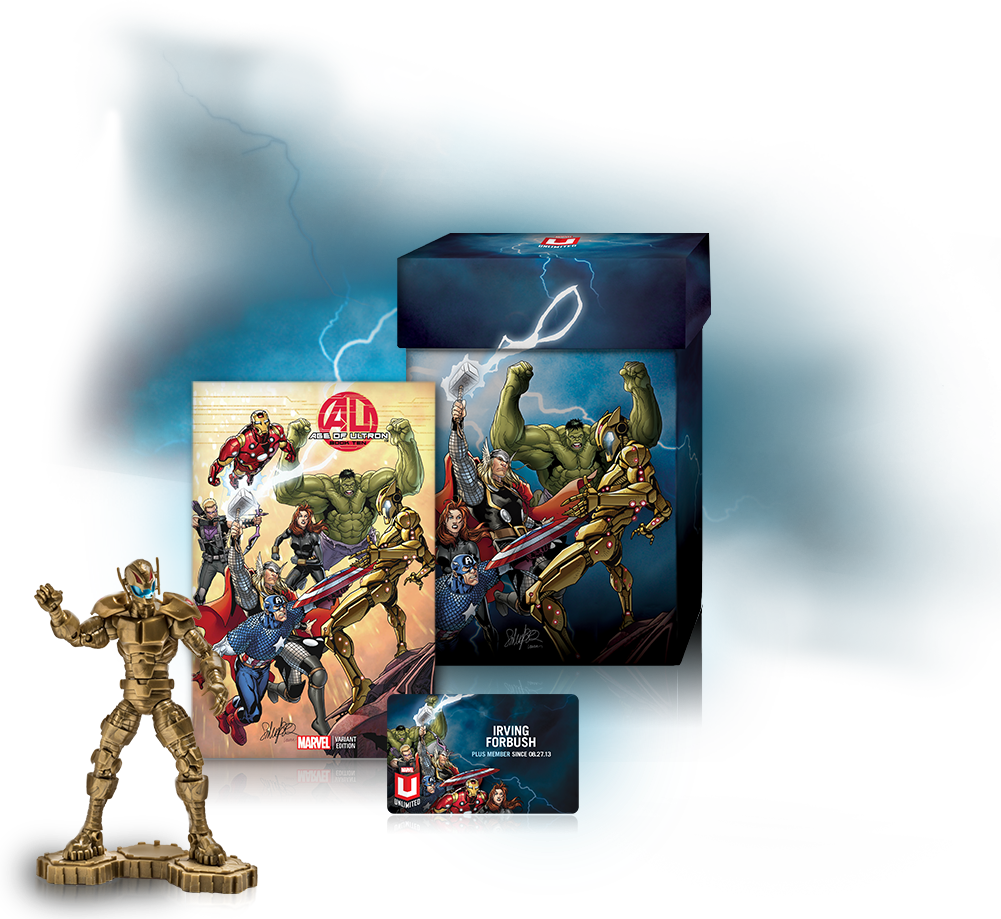 Plus Member Collectible Kit*
(Age of Ultron Edition), including:
Limited edition Hasbro Marvel Legends 6" Gold-colored Ultron figure - not available anywhere else!
Exclusive variant edition Age of Ultron #10 comic with cover art by Salvador Larroca
Your very own, personalized Plus member card, welcome letter, and custom collectible comic box
Sign Up Now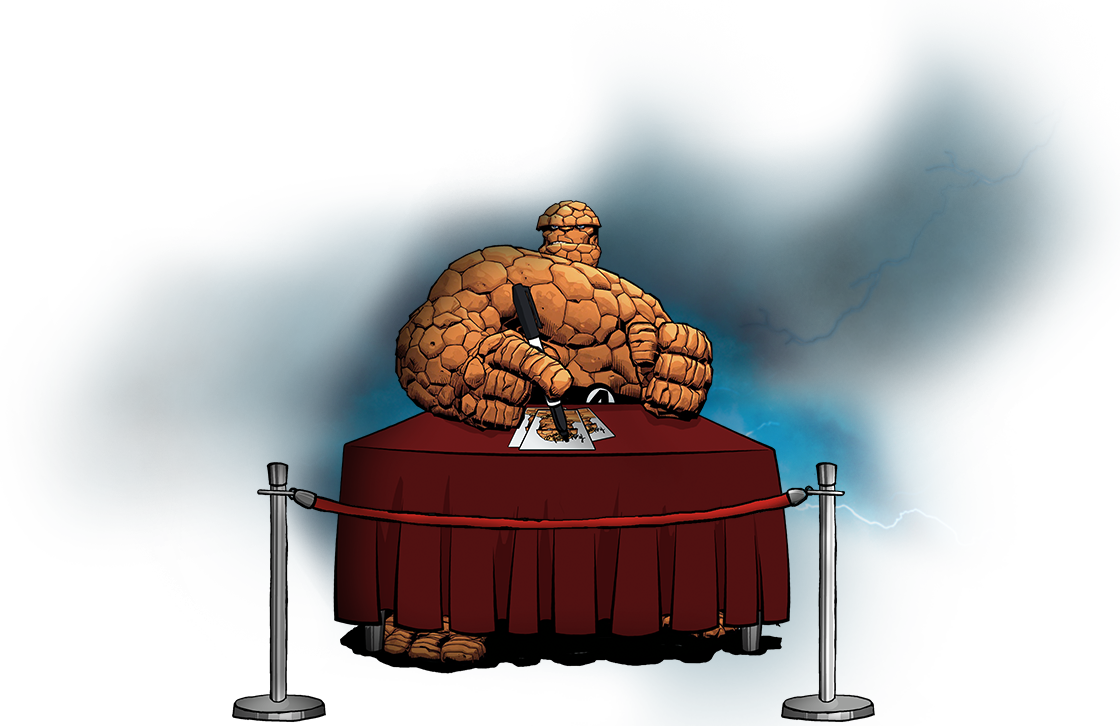 Plus Member events and perks
Invitations to special Plus members-only events at New York Comic Con and more! Events may include creator meet-and-greets, signings and one-of-a-kind merchandise
Early access to the freshest Marvel announcements - take advantage of the never-before-offered opportunity to get the latest from Marvel as it goes to news outlets!
15% off digital comics and collections at the Marvel Digital Comics Shop**
10% off Marvel merchandise every day at the MarvelStore.com***
Even more surprises throughout the year!