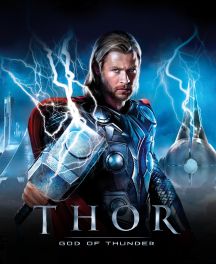 Release Date: May 03, 2011
Publisher: Sega
Platforms: Xbox 360, PS3, Wii, Nintendo DS
Genre: action
Rating: T

Brace yourself for a mighty storm - the legendary pages of the classic Thor comics are coming to life, and it's going to be a sky-rumbling, earth-shaking ride. The storied hammer, Mjolnir, is yours to wield as you become the God of Thunder in this epic new adventure. The power to shift the storm is in your hands and it is up to you to decide how to use it and whom to use it against. Become the legend. Become Thor.