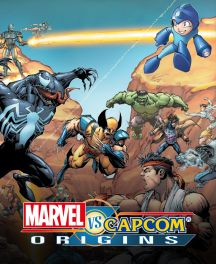 Release Date: Sep 25, 2012
Publisher: capcom
Genre: action-fighting
Rating: T

The heroes of Marvel are back on the fighting ground, ready to do battle with Capcom's greatest legends, and with each other. In Marvel vs. Capcom: Origins, you get two classic 90s Marvel arcade games for the price of one! Both Marvel Super Heroes and Marvel vs. Capcom play like their original arcade versions. Fight like a hero, play like a legend!