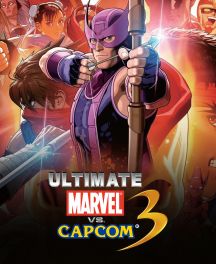 Release Date: Nov 15, 2011
Publisher: capcom
Genre: action-fighting
Rating: T

Unleash incredible attacks on your enemies when you fight as one of the original 38 characters or as any of the 12 new legends, including Capcom's Strider and Firebrand and Marvel's Ghost Rider and Hawkeye. Jump right into the fray or take a lesson by watching in the new, fan-requested Spectator mode for the online experience. Eight new stages, extra surprises and more enhancements ensure Ultimate Marvel vs. Capcom 3 will be a fight you won't forget.