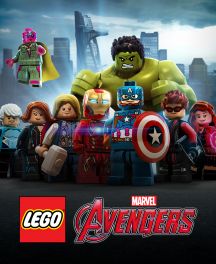 Release Date: Jan 26, 2016
Publisher: Warner Brothers Games
Genre: action-adventure
Rating: E

Avengers Assemble! The best-selling LEGO Marvel videogame franchise returns with a new action-packed, Super Hero adventure. Join the LEGO Marvel's Avengers team and experience the first console videogame featuring characters and storylines from the critically-acclaimed film Marvel's The Avengers, the blockbuster sequel Marvel's Avengers: Age of Ultron, and more. Play as the most powerful Super Heroes in their quest to save the world.