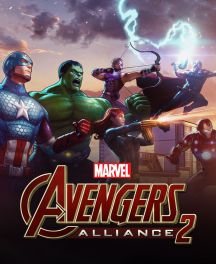 Release Date: Mar 31, 2016
Publisher: Disney Consumer Products and Interactive Media

Marvel: Avengers Alliance 2 is the massive sequel to the smash hit Marvel: Avengers Alliance, with a robust mobile gaming experience, greater customization, and amazing high quality visuals.

Assemble a team with the Avengers, Daredevil, Guardians of the Galaxy, Spider-Man, and other Super Heroes to battle Ultron, Baron Strucker, and more epic Super Villains! Team up with friends and other players from around the globe to face deadly foes and prevail.