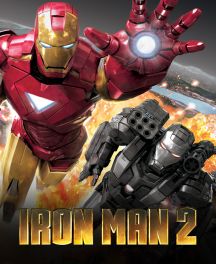 Release Date: May 30, 2012
Publisher: Sega
Platforms: PS3, Wii, Xbox 360
Genre: action
Rating: T

Play as Iron Man for speed and agility or suit up as War Machine for maximum firepower. Both suits offer easy-to-learn controls and the ability to run, hover and fly at will. You'll also have the chance to jump into the Mark IV, Mark VI, Stealth and underwater suits. Whether you prefer to pound your foes in melee combat with your fists or to lay down the destruction from a far with your weapons, you can upgrade your suit after each stage with improved weaponry and abilities to devastate your foes.