Get your first look at the FF's future, courtesy of Jonathan Hickman and Dale Eaglesham.
Click the picture below to enlarge the image and take a peek into the future of Marvel's First Family.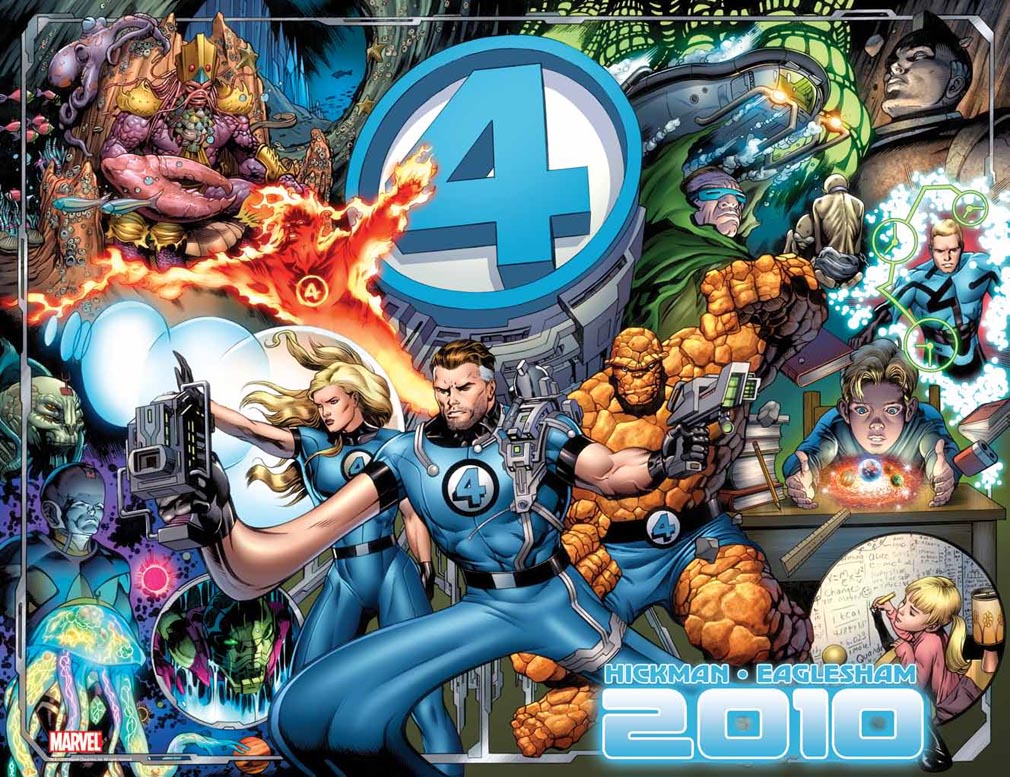 Not a subscriber to Marvel Digital Comics Unlimited yet? Join now! 

Download SPIDER-WOMAN and ASTONISHING X-MEN Motion Comics now on iTunes! For more information on motion comics, visit the Marvel Motion Comics hub!"
Download episodes of "X-Men: Evolution", "Wolverine and the X-Men", "Fantastic Four: World's Greatest Heroes" and "The Super Hero Squad Show" now on iTunes!

Check out the official Marvel Shop for your favorite Marvel Heroes!