Daniel Arroyo video clips courtesy of © World Freerunning & Parkour Federation
By Harry Go
Known for his clean acrobatic flips and comical take to freerunning, Daniel Arroyo makes the most insane stunts look like a walk in the park. Ever since getting noticed for his innovative tricks on YouTube at age 22, Daniel has become a star of the World Freerunning & Parkour Federation and is paving the way for future practitioners by starring in MTV's Ultimate Parkour Challenge, the very first show featuring parkour on television. Returning after a gnarly fall on the pilot episode last year, Daniel is sure to bring even bigger tricks in the upcoming season of MTV's Ultimate Parkour Challenge with the first episode airing tonight, May 6, 2010 at 10:30PM ET/PT.
We caught up with Daniel to discuss his love for Nightcrawler, being a kid at heart and much more! He even gives a play-by-play breakdown of an acrobatic sequence straight from the pages of Excalibur!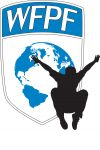 To learn more about Freerunning/Parkour visit the World Freerunning & Parkour Federation.
ULTIMATE PARKOUR CHALLENGE LIVE tonight, MAY 13, at 10:30pm ET/PT on MTV!
Want to see Parkour action in Marvel Comics? Recent Spidey villain Screwbell uses her Parkour skills to avoid Spider-Man's webs! Check her out in Marvel Digital Comics Unlimited, AMAZING SPIDER-MAN #559! Join now!
**Get discounted seasons of your favorite Marvel shows on iTunes.
For a limited time at iTunes.com/MarvelComics.**
To find a comic shop near you, call 1-888-comicbook or visit www.comicshoplocator.com
Not a subscriber to Marvel Digital Comics Unlimited yet? Join now!
Download SPIDER-WOMAN and ASTONISHING X-MEN Motion Comics now on iTunes! For more information on motion comics, visit the Marvel Motion Comics hub!"
Download episodes of "X-Men: Evolution", "Wolverine and the X-Men", "Fantastic Four: World's Greatest Heroes", and "The Super Hero Squad Show"
now on iTunes!

Check out the official Marvel Shop for your favorite Marvel Heroes!