By Tim Stevens
Baron Helmut Zemo-the 13th Baron Zemo as he insists on stressing-is an adult of seemingly above average physical fitness. The client refused to remove his mask during session claiming that he visage is scarred. However, the client denied the scarring caused any difficulties for him in day-to-day life or that it was linked to any other possible disabilities. Despite assertions that the room was a safe place, the Baron would not reconsider his choice and warned this writer that it was not a matter open to further discussion.
The client presents as being very focused, but is prone to lose himself, on occasion, in discussions of events that paint him as heroic or superior to those around him. As one might guess from that, the Baron appears to have a very healthy self regard, possibly bordering on Narcissistic Personality Disorder. The client speaks with a slight European accent and
utilizes a vocabulary and cadence that makes it clear he is well educated and well aware of his education.
Upon his arrival, he queried the writer about his philosophical orientation and expressed pleasure that it was not psychoanalytic saying, "I never had use for that Austrian," which was presumably a reference to Sigmund Freud. However, after this early compliment, the therapeutic relationship became quickly antagonistic. The Baron questioned the writer's credentials and competency often and made it clear that he considered himself above all the staff at the facility.
Additionally, the client, when not using monologue, dodged the writer's questions with a casual disdain. Only mentions of Captain America and the Baron's experiences with the super-powered team the Thunderbolts seemed to engage him at all and even then only briefly. Both seemed to spark anger, but the client would quickly revert to vague comments about future plans for both of them as his emotions receded. In particular, he seemed unwilling to explore what news reports describe as his attempts to take over the world so as to "improve" it.
The closed nature of the client, as well as the lack of readable facial expressions due to his mask, makes it difficult to have a clear idea of who he is or what he might be interested in working on. Only an offhand comment, one he refused to explain further, about overcoming all his weakness, offers any kind of hint about his desire for therapy.
However, the writer does see signs of mental disorder, predominantly ones of personality. In particular, as previously mentioned, the client exhibits several signs of Narcissistic Personality Disorder that the writer would need to probe further. There is also some temptation to diagnose him with Antisocial Personality Disorder and the writer imagines many would. However, the Baron does seem to have some sort of moral code as evidenced in both session and by a review of some of his previous actions. Thus, the writer feels that Borderline Personality Disorder may be a better fit for the client as it allows for many of the same behavior patterns as APD but also allows for some morality and the emotional issues that some of the client's actions seem to be hinting at. Finally, it is possible that the client has PTSD stemming from the incident that left him disfigured, although at this time, the writer feels that any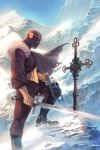 symptoms that point to that may more likely stem from his personality disorders.
Unexpectedly, despite his seeming lack of engagement in session, Baron Helmut Zemo has made a second appointment. It will occur on June 30 with Doctors Ed Brubaker and Butch Guise. Please review file CAPTAIN AMERICA #607, available on that day, for all the session notes.
Psy D. Candidate Tim Stevens is a Practicum Trainee at a Federal Correctional Institute and a Dialectical Behavior Therapy Consultant who has experience working with individuals with personality disorders, especially Borderline Personality Disorder, and those living with of PTSD.
To find a comic shop near you, call 1-888-comicbook or visit www.comicshoplocator.com
Not a subscriber to Marvel Digital Comics Unlimited yet? Join now!
Download SPIDER-WOMAN and ASTONISHING X-MEN Motion Comics now on iTunes! For more information on motion comics, visit the Marvel Motion Comics hub!"
Download episodes of "X-Men: Evolution", "Wolverine and the X-Men", "Fantastic Four: World's Greatest Heroes", and "The Super Hero Squad Show"
now on iTunes!

Check out the official Marvel Shop for your favorite Marvel Heroes!