Last week, comic book, animation and publishing visionary Dwayne McDuffie passed away at age 49. In celebration of the life he led, we reached out to some of Dwayne's friends and colleagues from his time here at Marvel and elsewhere to share their memories of this incredibly talented and greatly-missed creative force and much-beloved man.
Tom DeFalco (Marvel Editor-in-Chief 1977-1994): Dwayne challenged everyone and everything, forcing you to constantly re-examine and defend everything you ever said, did or believed. He could be aggravating, enlightening, imposing, humbling and entertaining—which, when you get right down to it, is exactly what you want from a creative person!
Jeph Loeb (Marvel Executive Vice President, Head of Television): He was by all accounts, a great guy, a pioneer in comics and a bold force and voice in animation, particularly at DC/Warners. He'll clearly be missed.
Denys Cowan (co-founder of Milestone media, producer on "Static Shock," artist of DEATHLOK): Dwayne McDuffie was a genius. I met Dwayne at Marvel in the early 90's. We worked on DEATHLOK together. It was clear even then Dwayne was a major talent with strong ideas. Dwayne and I did a story for DEATHLOK called "The Souls of Cyber Folk" based on the book by W.E.B. Du Bois.  I knew we were on to something then.
Later when Milestone was founded, we all had our roles, but Dwayne was the architect of the Milestone universe. Without his giving structure and unity to all the different ideas that we had, the whole thing would have been one big mess.
When we were both at [Warner Brothers], we had a chance to work on "Static Shock" together. Another chance to team up. Once again Dwayne proved to be more than up to the task of bringing our character to television, while keeping all the flavor of our original comic book. There were times when we could not believe our good fortune.
I'm lucky. I had the chance to work with Dwayne many times over the years. We were always developing something new, and I had the opportunity time and time again to see his sheer brilliance.
And I will miss those times in a far deeper way than anyone will ever know.
Dwayne was the best at what he did. Dwayne's legacy will not just be the comics and television shows he left with us to enjoy. His real legacy will be in all the lives he touched by showing us with his beautiful talent our shared humanity.
Reginald Hudlin (former writer of BLACK PANTHER, film director and former president of Black Entertainment Television): Dwayne was a giant. 
He was a physically big man, tall, solid, imposing. 
His mind, immense.  His heart, gigantic.
After my first film "House Party," I met him and the Milestone crew. I loved what Dwayne, Denys Cowan and Derek Dingle were doing because they were smart, socially conscious, organized and using their success to make a difference by building an institution to rectify a gross injustice in their industry. They were creating black heroes like Icon, Static and Hardware—some of the coolest  super heroes ever created.  They also were creating jobs for talented people that were not getting opportunities.
I felt a great kinship with them. The same way [director] Spike [Lee] and my other colleagues were breaking through barriers in film, and hip hop was turning the music business upside down, they were doing it in comics.  The 80's was a time where it looked like we really were about to overcome—not someday, but next month.
But the revolution never came. Black filmmakers didn't start their own studio, hip hop got co-opted by corporations, and Milestone closed up shop. The comic book industry wasn't embracing Dwayne's talent and he left New York and moved to Florida. 
Dwayne has done so much to mentor me in the art of writing comics, in the business of comics, but this was one time I was able to do something for him. I told him to move to Los Angeles. I knew this town [needed] writers as talented, professional and fast as him.  He had a few freelance offers but I promised if he came out here he'd never be without work. 
And he [wasn't]. He found that "Static Shock," like "Blade," had a much bigger fan base with mainstream audiences than it did in the comic book market.  Eventually, the comic book world invited him back.  I'm glad Dwayne got to write the Fantastic Four and the Justice League both in the same year. 
Dwayne was a great writer and editor.  He built a successful company and created characters that are popular to this very day.  He successfully transitioned to film and television and the day after his birthday, on the day before the debut of what promises to be his most successful project yet, he was taken from us. 
Dwayne's fans called him "The Maestro." That's a tough moniker to pull off. But he could, because he was that good, and humble enough to wear it well.
Gregory Wright (co-writer of DEATHLOK): I'd love to take credit for the comics career of my dear, departed friend Dwayne McDuffie. Without me, he might never have gotten his very tall frame in the door of Marvel comics. His first writing assignments were small little stories for SOLO AVENGERS, which he wrote with me. I was, at the time, Mark Gruenwald's assistant editor and had the "in."  Dwayne's  job at Marvel, working for [editor] Bob Budiansky, came about because I let him know of the opening and put in a good word. By working at Marvel, he managed to get a limited series called DAMAGE CONTROL. DEATHLOK, and other assignments followed as well as the creation of Milestone Media and the rest is history. I'd love to take credit for all of it. But it wouldn't be true. 
I met Dwayne while in college at NYU.  He was the Resident Advisor for the floor of the dorm I lived in. He introduced himself to all of us by making Cerebus heads with our names on them for door signs.  He was most disappointed to find that only a few of us knew who that character was. We hit it off right away, both film students and comic fans with many similar interests.  Of course everyone hit it off with Dwayne. He was that kind of guy. He was genuinely interested in whatever you were interested in. And even if he wasn't, he was interested in seeing why you were so interested.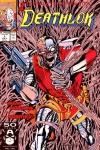 After college, I scored a job at Marvel Comics thanks to another dear friend, D.G. Chichester. Dwayne and I continued to hang out regularly, working on a screenplay we'd never finish, eating David's Sticky Fingers Chicken, talking comics and music. I started trying to write stories for Marvel. I could get them read, but they weren't selling. So, I asked Dwayne to write some with me. We made a good team, with very different strengths. I was good with action, Dwayne was good with heart. The stories sold. This was exciting. We were actually going to be published in a Marvel comic. It really was a big deal. 
Soon, a position in Bob Budiansky's office opened up. I mentioned it to Dwayne [and] put in a good word with Bob, who didn't really know me that well at the time.  Next thing you know, Dwayne's working at Marvel! Within a couple weeks, I find Dwayne standing outside of one of the offices in a stupor. Just staring off like he was just coming out of being knocked unconscious. I asked what was going on. He muttered, "I just got a book…" I look at him slack-jawed. "What do you mean, you just got a book?" He looked at me incredulously. "I just got a limited series to write. I came up with this book called DAMAGE CONTROL." You see, no one gets a job at Marvel and then within a few weeks has their own comic they created green lighted for publication.  But Dwayne did.  Of course, DAMAGE CONTROL was sort of polarizing for Dwayne. It was brilliant. But, at that time, many folks at Marvel took these comics very seriously. And DAMAGE CONTROL was a humorous look at the people who put the world back together after the heroes and villains tear it apart. And those folks didn't like that it was actually part of the real Marvel Universe. So Dwayne sort of got labeled as subversive. Which totally befuddled him.  He just wanted to make cool comics. And he always respected the characters' histories.
While we were both assistant editors, Dwayne quietly pointed out to me that my boss Mark Gruenwald had written something particularly racially offensive. He had created a new partner for the wannabe Captain America, USAgent.  He was an African-American Bucky. At the time, I didn't quite get what the problem was, but Dwayne explained it to me, and said that this made him lose some respect for Mark. I explained that Mark couldn't have done this on purpose, and would be very upset at this mistake. Dwayne was dubious. Mark was far too intelligent to not know what he was doing. So I decided that Dwayne should speak to Mark.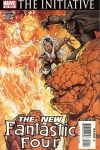 Dwayne was not thrilled with this, as he was already that subversive guy to some. And this could get him in labeled something else. I told him Mark was different, and besides, he didn't think DAMAGE CONTROL was subversive.  He loved it. Dwayne very calmly expressed his view to Mark, who was absolutely horrified. He had no idea that "Bucky" was an offensive term. He quizzed Dwayne for a while on the history of the offensive nature of the term and asked him to help him solve this problem in the most sensitive way possible. So the very next issue of CAPTAIN AMERICA that Mark wrote, Bucky became Battlestar. And Mark and Dwayne had a newfound respect for each other.  
We hung out at work and after work, collaborating on the creation of a new version of Deathlok.  We decided it might be fun to make the man in the machine someone who was the least likely person to be a hero. Now, you have to understand that Dwayne himself, had a pretty awesome science and physics background, and was, himself, a pacifist. So, our Deathlok would be a man of science, a pacifist, who would consider being trapped inside this war machine as pure hell. Dwayne truly shaped this new version into a complex human character, while I tried to figure out how to keep it an action comic. Dwayne was never a writer who wrote those stories where a bad guy showed up and [the] hero defeated him. There had to be more to it. There had to be depth, meaning and above all heart.  I have to say that collaborating with Dwayne was probably the best education I ever got as a writer. He would always challenge whatever I would suggest, forcing me to think it out, make it special, something worth reading, worth an artist's time drawing. Dwayne used to say how much he preferred comics to TV or screenplay writing. Most of us, [who] would kill to write TV or movie scripts, asked how could comics be better? Dwayne replied: "They actually get published and someone reads them." That always put things in perspective. We were lucky to be doing creative work with far more freedom than another medium. And, our work got published.
Comics are all about collaboration, or at least they should be. While we worked at Marvel, I'd say Dwayne and I collaborated in some way, every day on whatever we were working on. Comic stories, posters, reprints, whatever. Dwayne always had an idea to help with any problem that cropped up. And we had many, many freelancers who would hang out in our offices during and after work, tossing around ideas, showing off artwork, deciding how comics should really be done—not that we ever got anywhere with that, but it cemented a lot of relationships with creators for Dwayne.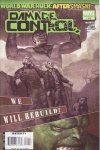 Dwayne liked to eat a box of Entenmann's chocolate chip cookies with a carton of chocolate milk for lunch. He became a small child every time an artist showed up with some pages of a comic he wrote, or anyone wrote. Dwayne and I made a huge fuss over a particularly excellent intern we felt Marvel needed to hire. That would be [current Marvel Senior Vice President of Publishing] Tom Brevoort. Dwayne tried desperately to get Marvel to see the wisdom of getting some personal computers for the editors way before everyone had them. He never judged anyone based on hearsay. He would offer any advice that was asked of him without any thought of what they might do for him. He was massively underappreciated at Marvel by most of the staff at the time. Guess it was all that subversive writing he did. In a way, that was a good thing, because it led somewhat into the creation of Milestone Media, which led to his work in animation, which led him full circle back to comics, where he was now appreciated.
I'd love to take credit for all of it. But, truth be told, all I did was open a couple doors a crack. He sold himself, and his work sold itself.  He helped me to become a real writer who could actually sell a story, a good story. He helped keep me from being too much of a jerk. He could keep my ego in check. He was one of the most intelligent, talented, sensitive and humble people I ever had the privilege of knowing. Despite not being in close contact over [the last] few years, knowing he was there for me, a phone call or e-mail away, was always a comfort. I am grateful to have been his friend. I will miss him more than I can say.
Sketch of Dwayne taken from his official web site