By Ben Morse
Every week we'll pick a handful of awesome comics from the thousands available through Marvel Digital Comics Unlimited. From creator spotlights to editor's picks and more, this'll be your spot to find something new and cool.
Jean-Paul Beaubier, aka Northstar, has never had any problem putting himself at the center of attention. Whether as an Olympic skier, a founding member of Alpha Flight, or one of the X-Men, Northstar doesn't have trouble getting noticed. However, now Jean-Paul will be learning to share that spotlight as well as every other aspect of his life, following his proposal to boyfriend Kyle Jinadu in ASTONISHING X-MEN #50 and their impending nuptials.
Trace the journey that led Northstar from his brash younger days to this moment with Marvel Digital Comics Unlimited!
The Canadian government trained Wolverine with the idea he'd become the leader of their national super team; that didn't quite work out, so now that group will be bringing him back, one way or another! When the X-Men crash land in the Great White North, Northstar along with his twin sister Aurora and the rest of Alpha Flight attack with the aim of reeling their wayward member back in, but can the precision of this new squad overcome the mutants' drive and determination?
Concerned for his sister's mental wellbeing, Northstar spirits Aurora away for a sabbatical from Alpha Flight. However, trouble follows the twins, as one of Jean-Paul's oldest friends becomes the victim of crime lord Deadly Ernest, putting the villain in the crosshairs of the super-powered siblings. However, can Northstar trust the unstable Aurora or will her split personalities be their undoing? And even if they can overcome Deadly Ernest, will the twins' relationship endure?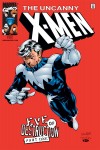 With Professor X a prisoner of Magneto and the X-Men disbanded, Jean Grey must gather a new team to save the day, and Northstar tops her list of hopeful recruits. Though he's experienced new types of success and calm since stepping away from the super hero world, Jean-Paul agrees to aid his allies and take the battle to the Master of Magnetism. The speedster won't just face a nation of hostile mutants when this ad hoc X-Men squad storm Genosha, though, as dissention in the ranks and a clash with the boorish Omerta could sink his new affiliation before it even takes off.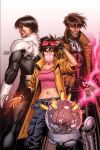 Having rejoined the X-Men on their new island home of Utopia off the coast of San Francisco, Northstar must learn to balance work with a long distance relationship, as even a man who can nearly reach the speed of light has trouble sneaking back to Canada enough to keep things on track. Fortunately, Kyle and Jean-Paul have something special, and they're willing to go the extra thousand miles to make it work. Plus stories featuring Jubilee, Gambit and more!
Alpha Flight has reformed, but Northstar wants no part of his old team, preferring to settle down with Kyle and avoid large scale super hero battles. Unfortunately for Jean-Paul, the Serpent-powered Attuma and his undersea legions could care less about his priorities, forcing him into action alongside his sister and former comrades. While Nekrod lays waste, though, what does the mysterious Unity group want with Kyle?