By Ben Chabala
Every week we'll pick a handful of awesome comics from the thousands available through Marvel Unlimited. From creator spotlights to editor's picks and more, this'll be your spot to find something new and cool.
Marvel's "Iron Man 3" blasts into theaters everywhere on Friday, May 3, and to prepare you for all of that awesome Armored Avenger goodness we've got five special Iron Man issues aimed at bringing you up to speed on A.I.M., Tony Stark, War Machine, the Mandarin, and Pepper Potts.
Read on your favorite Shellhead stories and then go see the movie!
Ever wonder how the scientific super terrorist organization known as Advanced Idea Mechanics—or A.I.M.—got its start? Well sit tight and prepare your eyes for a Nick Fury S.H.I.E.L.D. caper chock full of conniving super geniuses, deadly androids, and wild weaponry. But while Fury fights the good fight in the swamps against cyber men, an A.I.M. leader tries to turn his superiors against him, offering tantalizing new technology if they should prove enlightened enough to decommission their top operative. Fury faces incredible danger both at home and abroad; all in a day's work for an agent of S.H.I.E.L.D. right?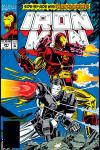 A host of relentless robotic killing machines want James Rhodes dead, and unless a bedridden Tony Stark links up to his Iron Man armor and lends a repulsor or two, they just might blow away his best friend. But Stark fights through the pain and delivers just what Rhodey needs: a suit of armor that transforms the intrepid adventurer into a gray-scale gladiator with guns blazing—War Machine! Will the suit's added ammunition stem the murderous automaton onslaught, or will it just delay the inevitable?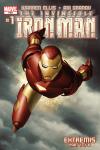 Tony Stark used to design weapons, terrible tools of destruction, but since donning the Iron Man armor he's dedicated his life to changing the world for the better. But just because Tony's has stopped making weapons doesn't mean anyone else has: Enter Extremis. It changes people. It transforms them into something more than human, dangerous and deadly with a host of extra-normal abilities. Only the Invincible Iron Man stands a chance against this new menace, but to do that Tony needs to leave the Garage, put on his armor, and start cracking some skulls.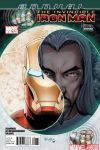 The Mandarin, perhaps the Golden Avenger's most resilient enemy, has kidnapped one of China's top directors to capture his life and times for the silver screen. The maniacal villain seems obsessed with a past that does not exist in which he fights for the people of China, shows them compassion, and in return they give him their love and loyalty. Nothing could be further from the truth. The Mandarin desires only two things: absolute power and the death of Tony Stark. Learn everything you need to know about Iron Man's archenemy right here!
After sitting behind a desk cleaning up Tony Stark's messes all day, Pepper Potts finally gets a chance to rocket through the air in her own Iron Man suit as Rescue! But while she kicks butt in the boardroom, does she have what it takes to handle the power and responsibility the armor brings? Can she save a group of civilians in a trapped in a burning building before her power cells run dry? Read on to find out!