It's Monday, meaning you've had to find the strength to shake off the after effects of a weekend well spent just to get back into shape for the weekday work-athon. It's tough, sure, but it's a fact of life – one that isn't lost on super humans either. Yep, Mondays mean back to work for super heroes too, as they trade in their uniforms for something more business casual.

One would think that being the living embodiment of the American ideal would be a full-time job for Captain America, but even the Sentinel of Liberty had to figure out a way to make ends meet in between all his Avenging. Fortunately for Steve Rogers, he has a natural talent for illustration!


Captain America (1968) #248

CAPTAIN AMERICA (1968) #248
Roger Stern and John Byrne made this a big part of their brief yet definitive run on CAPTAIN AMERICA back in 1980. In between stopping an ocean liner packed with explosives from ramming into lower Manhattan and flying off to England to fight Nazi vampires, Cap had to deal with the hectic deadlines of being a freelance commercial artist. Sure, maybe the world didn't depend on Steve getting a set of storyboards turned in to the Plummer ad agency for a paycheck, but a hero's gotta eat!


Captain America #310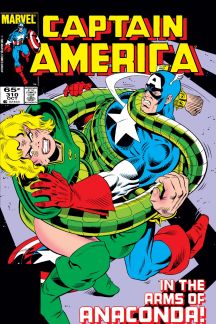 CAPTAIN AMERICA (1968) #310
Mark Gruenwald used Steve Rogers' talent to break through the fourth wall at the start of his epic run as CAPTAIN AMERICA scribe. In 1985's CAPTAIN AMERICA #310. In that issue, Captain America decides to try his hand at drawing actual Captain America comics. So yes, artist Paul Neary had to draw Captain America drawing Captain America, possibly creating a tear in our spacetime that has yet to be repaired.


Avenging Spider-Man #5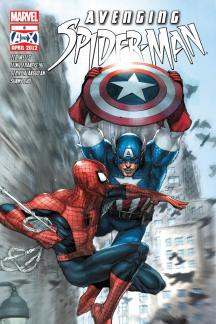 AVENGING SPIDER-MAN (2011) #5
Recently, though, Cap's not had much time for art. It turns out that being dead atrophies your creative muscles a bit, in addition to all the other ones as well. But in AVENGING SPIDER-MAN #5, Steve gets back in the habit thanks to encouragement from Spider-Man. Long gone are the days that Steve had to draw to pay the bills; nowadays he stretches his artistic muscles for his own enjoyment, in between fighting off alien invasions.

For more, check out CAPTAIN AMERICA on Marvel Unlimited!