With an ending as surprising as that one, you probably don't need any help keeping your adrenaline pumping after watching the latest "Marvel's Agents of S.H.I.E.L.D." adventure "T.R.A.C.K.S." The episode took the show back to its spy-genre routes, with Coulson's crew using advanced tech and employing aliases on board a train barreling through the Italian countryside. But just because the credits have rolled doesn't mean that the Marvel adventure's over just yet. Here are a few comic books selected to pick up where "T.R.A.C.K.S." left off!
Black Widow #1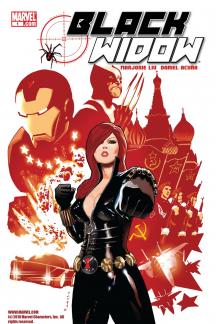 If you enjoyed the straight-up spy angle in last night's episode, then this thrilling story by Marjorie Liu and Daniel Acuna which began in BLACK WIDOW #1 offers even more where that came from. Disguises, gunplay, exotic locales, and double crosses abound in this action-packed story starring proto-Melinda May herself--the Black Widow.

Fantastic Four #10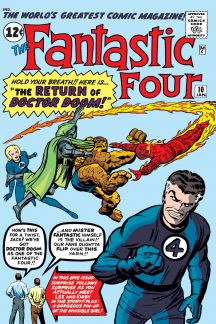 "S.H.I.E.L.D." co-creator Stan Lee's become known for his many cameos in Marvel movies and, as of last night, television series. Stan's career as a scene-stealer started way back in 1963's FANTASTIC FOUR #10, when Doctor Doom dropped by the Marvel offices to pressure Stan and Jack Kirby into helping him trick Mr. Fantastic.

Uncanny X-Force #6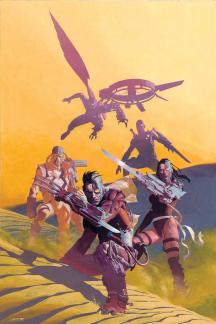 Things aren't going too great for Mike Peterson. Sure, he got a nifty cybernetic leg to replace the one he lost after "The Bridge's" explosive finale, but he still has to do the mysterious Clairvoyant's bidding and he can't see his son. "T.R.A.C.K.S." also revealed that Peterson's new leg comes courtesy of a project familiar to Marvel fans--Deathlok! You can explore Deathlok's present and future in this UNCANNY X-FORCE arc.


Watch "Marvel's Agents of S.H.I.E.L.D." every Tuesday at 8:00 p.m. ET on ABC!