As one of Spider-Man's earliest foes, no one has caused as many problems for the wall crawling hero as the Green Goblin. Starting with AMAZING SPIDER-MAN (1963) #14, wherever Spider-Man's traveled, there's been a goblin gliding just a few steps behind, cackling maniacally and placing all of his loved ones in danger.
Otto Octavius may consider himself a superior Spider-Man now that he's taken over Peter Parker's body, but he's having the same goblin problems that plagued his predecessor before he performed the brain switcheroo. This time, though, he's messing with the self-proclaimed Goblin King that's been biding his time and gathering his troops, waiting to launch an all-out war on the web slinger. With a Goblin Nation rising this week in SUPERIOR SPIDER-MAN #27.NOW, let's take a look back at the character's devious history.
Amazing Spider-Man #39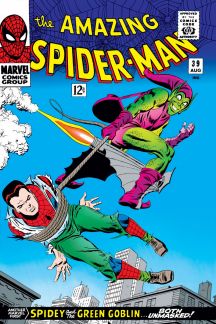 Norman Osborn, the first man to become the Green Goblin, still remains the most dangerous pumpkin-chucker in the Marvel U. After finding out Spider-Man's real identity, the Goblin made his rampage more personal and it culminated in a shocking last page identity reveal that changed Peter Parker's life forever – and also put a little strain on his friendship with Harry Osborn.
Amazing Spider-Man #136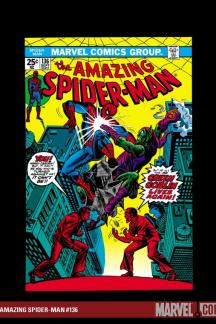 Apparently Goblin-ing runs in the family, as Norman's son Harry Osborn hopped on a glider just as soon as life became a little bit stressful. Okay, Harry actually discovered that his best friend had a dual identity as Spider-Man, the super hero Harry blamed for his father's death. As far a super villain motives go, that's a decent one. Thirsting for revenge, Harry took over the family business.
Amazing Spider-Man #180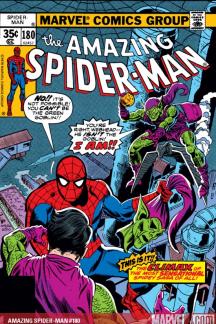 Psychiatrist Bart Hamilton fell into all of the Goblin's secrets while working to cure Harry of his criminal psychosis. Filled with hubris, Hamilton stole the mantle from the Osborn family and used it for his own purposes – although he never got past killing Spider-Man, the first item on his to-do list.
Amazing Spider-Man #649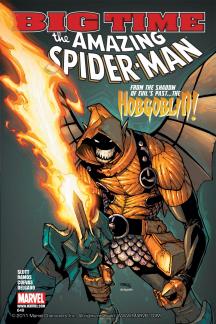 Phil Urich became the first glider rider to use the Green Goblin moniker for good, which he did as the hero of GREEN GOBLIN (1995). But when his hero career ended prematurely, Urich eventually gave in to his evil tendencies and used his trademark Lunatic Laugh to take over the Hobgoblin persona – a persona with an even more complex history than the Green Goblin's.
For more Green Goblin action, check out SUPERIOR SPIDER-MAN!