It's Monday, and that means that you've had to find the strength to shake off the after effects of a weekend well spent just to get back into shape for the weekday work-athon. It's tough, sure, but it's a fact of life – one that isn't lost on super humans either. Yep, Mondays mean back to work for super heroes too, as they trade in their uniforms for something more business casual.
For Danny Rand, holding down a job doesn't give him as many headaches as it does his costumed peers. After all, it's pretty hard to get fired when you're the boss! As the head of the Rand Corporation, Iron Fist has been able to not only successfully juggle being a CEO and super hero, but he's been able to use his position to give his buddies a hand.
Marvel Premiere #15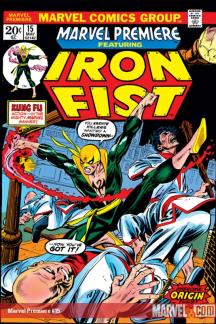 Rand's career got off to a tragic start when the Meachum half of Rand-Meachum, Inc. enacted a hostile takeover while hiking through the snowcapped mountains of Asia. Harold Meachum murdered Wendell Rand, forcing Danny to escape to the mystical city of K'un-Lun where he would remain for the following decade. Upon returning to New York City, the adult Danny Rand took his rightful place at the head of his father's company, becoming a millionaire overnight.
New Avengers #29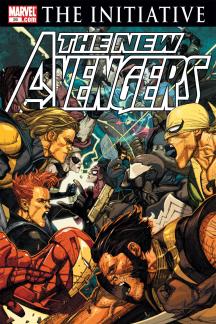 As the head of the Rand Corporation, Iron Fist possessed access to the best lawyers – and alibis – around. This came in handy during Civil War, when Rand often used his legal prowess to hide evidence of his involvement with Luke Cage and his team of fugitive Avengers. Even with the might of the United States government behind him, Iron Man still fell victim to every legal loophole Rand found.
Immortal Iron Fist #16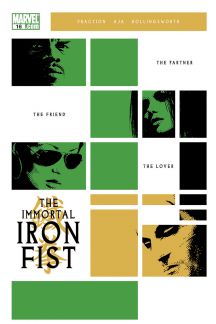 After learning that his corporation had a less than honest past, Rand dismantled what remained of the company and built it back up again – this time as the world's largest and heavily funded non-profit company. After years in charge of the corporation whose culture of greed led to his own father's murder, Rand finally took the first step towards ensuring that his day job would save as many lives as his heroic hobby.
IRON FIST #1 goes on sale on April 9th!