It's Monday, and that means that you've had to find the strength to shake off the after effects of a weekend well spent just to get back into shape for the weekday work-athon. It's tough, sure, but it's a fact of life – one that isn't lost on super humans either. Yep, Mondays mean back to work for super heroes too, as they trade in their uniforms for something more business casual.
Unlike most of his super-powered peers, Daredevil's day job cannot be viewed as a separate and secondary endeavor. Matt Murdock became a super hero because of the strong sense of justice he gained from his career as a lawyer. Sure he threatens the validity of his legal life with his nighttime acts of vigilantism, but that's a risk he's willing to take to ensure that bad guys get what they deserve.
Daredevil #3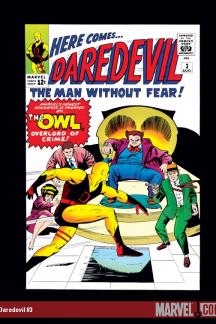 Daredevil's work life collided with his extracurricular activities early on in his super hero career when the Owl, a criminal mastermind, hired Matt to be his attorney. The Owl needed legal help because of police questioning following the death of his accountant – an accountant that the Owl had just framed for frauds he committed. Murdock took the case just to get close enough to the Owl to learn all of his super villain secrets.
Daredevil #38
Murdock defended one of his own when the vigilante hero White Tiger found himself wrongly accused of murder. Matt took the case with hesitation, since he feared that his own recently exposed secret identity would draw even more negative attention to the case. Luke Cage and Iron Fist convinced Matt to take the case on, explaining that Hector Ayala needed the best lawyer – a.k.a. Matt Murdock – in order to cut through the media circus surrounding the impending trial.
DAREDEVIL #3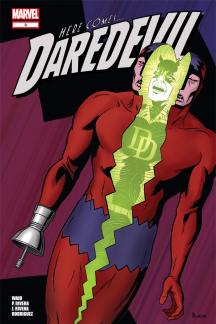 After his identity became public knowledge, neither lawsuits nor constant denial could fully put that genie back in its bottle. Eventually, every case Murdock took on became mired in his personal Daredevil drama, leaving Nelson & Murdock unable to do their job. Instead, the law office shifted their focus towards training clients to defend themselves in court.
Follow Matt Murdock as he moves his law practice to San Francisco in DAREDEVIL #1, in stores this Wednesday!