It's Monday, and that means that you've had to find the strength to shake off the after effects of a weekend well spent just to get back into shape for the weekday work-athon. It's tough, sure, but it's a fact of life – one that isn't lost on super humans either. Yep, Mondays mean back to work for super heroes too, as they trade in their uniforms for something more business casual.
A number of professions have kept Peter Parker's bill collectors at bay since his debut over 50 years ago. He's been a high school teacher, a full-time student, and a member of a fancy brain trust, but none of those life phases have lasted as long as his career as a photographer for the Daily Bugle.
Amazing Spider-Man #2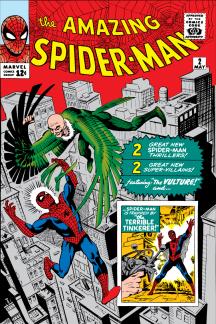 Parker first caught the photography bug back in one of his earliest adventures. When J. Jonah Jameson put out a cash reward for a close-up picture of the menacing Vulture, Peter figured he could use his new spider powers to get close enough to snap a shot. Jameson didn't quite know what to make of the scrawny looking teen that managed to capture Spider-Man's daring fights from impossible angels, but he paid the kid anyway. Thus began Peter Parker's photography career!
Doctor Octopus: Negative Exposure #1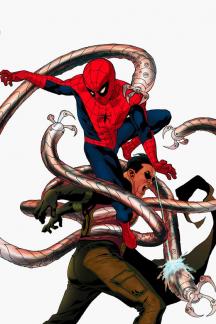 While Jonah may have not asked any questions about Parker's methodology as a photographer, his colleagues sure did. One in particular, Jeffrey Haight, took personal offense to a point-and-shoot style photographer consistently making the front page over his own artistic attempts. Haight's jealousy over Parker's Spider-luck eventually led him right into all eight arms of Spidey's deadliest foe – Doctor Octopus!
Amazing Spider-Man #559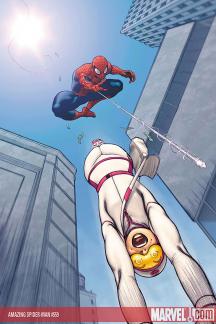 Parker proved that he could capture more than just pictures of Spider-Man during his brief career as a member of the paparazzi. Peter had to check his morals at the door when he entered a nightclub and used his wall-crawling powers to snap pics of celebrities. The new gig paid well, but a super hero like Spider-Man couldn't take compromising his morals just to make a buck. Pretty soon he went back to covering exactly one celebrity: your friendly neighborhood Spider-Man.
Check out more of Spider-Man's adventures in AMAZING SPIDER-MAN on Marvel Unlimited!