The latest "Marvel's Agents of S.H.I.E.L.D." saw our erstwhile agents suffer at the hands of the Darkforce-wielding Marcus Daniels while also overcoming various heartaches. Well, overcoming might be a little generous of a term; these S.H.I.E.L.D. agents need some L-O-V-E. A number of elements from this week's episode come straight from the Marvel comics--and that's not including the bad luck aura that our TV heroes have inherited from their comic book predecessors. Here are a few comic books selected to pick up where "The Only Light In The Darkness" left off.
Avengers #237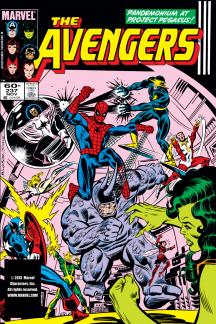 This week's super-powered threat came in the form of Marcus Daniels, an escapee from S.H.I.E.L.D.'s high-security prison called the Fridge. Daniels goes by Blackout in the comics--an appropriate name for a guy that can manipulate light and Darkforce energy. Daniels debuted 36 years ago in the pages of NOVA, but you can read him go up against the Avengers in this highlighted issue.
The Darkforce, which got its name dropped in the newest "Marvel's Agents of S.H.I.E.L.D." episode, first appeared in the pages of CHAMPIONS #11--a classic '70s series starring Black Widow and a disparate group of Marvel heroes. The force appears here as the "essence of darkness" and catches the good guys off guard. After all, they'd never fought sentient shadows with nefarious intent before.
New Avengers #1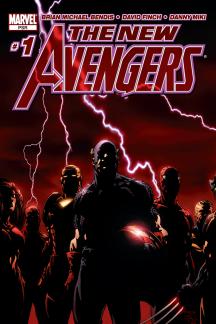 If you thought the Fridge getting defrosted was bad, just wait until you read about what happened to the Raft. The maximum-maximum security prison got hit hard in the first issue of NEW AVENGERS, and dozens of the most dangerous super-powered crooks in the Marvel Universe made a run for it. The biggest jailbreak in Marvel history did lead to something good; the ragtag group of heroes that formed in response to the catastrophe immediately formed a new iteration of Earth's Mightiest Heroes.
Don't miss "Marvel's Agents of S.H.I.E.L.D." next Tuesday at 8:00 p.m. ET on ABC!