It's Monday, and that means that you've had to find the strength to shake off the after effects of a weekend well spent just to get back into shape for the weekday work-athon. It's tough, sure, but it's a fact of life – one that isn't lost on super humans either. Yep, Mondays mean back to work for super heroes too, as they trade in their uniforms for something more business casual.
Like a lot of his cosmically inclined peers in the Marvel Universe, Norrin Radd's chosen profession involved doing one simple task with impossibly catastrophic ramifications: seeking out worlds for Galactus to devour. The Silver Surfer tried to do his job without putting inhabited planets on his boss' menu, but oftentimes that proved to be too hard to do. Because of this, the Silver Surfer might just have the most stressful job in the Marvel U.
Silver Surfer #1
Norrin Radd's high-stakes profession came with an equally high-stakes job interview. When Galactus tried to munch on his home planet Zenn-La, Radd applied to be the devourer's personal herald in exchange for his homeworld's safety. Galactus accepted the offer and gave Norrin a new, silver-coated uniform and the keys to a company car (aka a cosmic surfboard).
Fantastic Four #50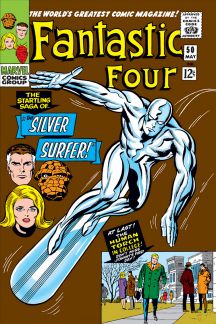 After an unknown duration of time in Galactus' employment, the Surfer eventually offered up the Earth for the purple one to consume. But this proved to be the assignment that pushed Silver Surfer too far; after he witnessed the bravery and compassion of Earthlings like the Fantastic Four and Alicia Masters, the Surfer rage quit Galactus and became one of Earth's freelance freedom fighters.
Annihilation: Silver Surfer #3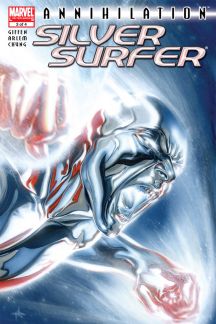 Sometimes situations become so dire that we're left with no other option but to go crawling back to old jobs – even ones that we quit in a blaze of temporary glory. That happened to the Surfer during the ANNIHILATION event. The Silver Surfer had to join forces with Galactus after the power mad Proemial Gods Tenebrous and Aegis broke free from their prison. His second stint as a herald only lasted until MIGHTY THOR (2011) #6, wherein he once again gave his notice after encountering the nobility of the human spirit.
Check out the Silver Surfer's new adventures in SILVER SURFER #2, on sale this Wednesday!