Get psyched for "Disney Infinity: Marvel Super Heroes" with all the details from Lorraine Cink, plus the Marvel Minute and more!

The newest edition of The Watcher is here!
Marvel's The Watcher 2014 - Episode 17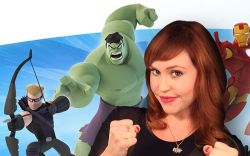 The Watcher is Marvel.com's official news and comedy video series covering comics, movies, TV, games, gear and all things Marvel. Tune in weekly for new episodes.