It's Monday, and that means that you've had to find the strength to shake off the after effects of a weekend well spent just to get back into shape for the weekday work-athon. It's tough, sure, but it's a fact of life – one that isn't lost on super humans either. Yep, Mondays mean back to work for super heroes too, as they trade in their uniforms for something more business casual.
Yep, even alien anthropomorphic raccoons have to make a living. He may come across as a rip-roaring and carefree space pirate, but Rocket Raccoon's had to hold down a few steady gigs in his day. The wisecracking gunslinger has had pretty diverse work experiences, going from positions with a lot of responsibility to being a cog in a giant corporate machine. Here's a rundown of Rocket's resume.
Rocket Raccoon #1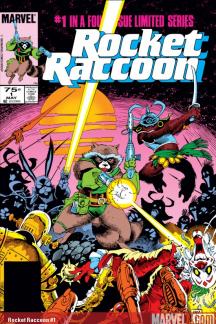 Before becoming a guardian of the entire galaxy, Rocket served as the guardian of a tiny corner of the cosmos called the Keystone Quadrant. He specifically served as the lawman – or law raccoon – for Halfworld, a planet populated by genetically altered animals like himself. Some details pertaining to this position, Rocket's most responsible role to date, were later revealed as half-truths and called into question. It might be best for Rocket to not list anyone from Halfworld as a reference.
Annihilators #1
Following the dissolution of the Guardians of the Galaxy, Rocket found himself trapped in a mind-numbing day job, held prisoner by mundane routine. The former freedom fighter traded in his rocket-pack for a tie as a mail clerk for the customer services division of Timely Inc., an intergalactic mega-corporation. Rocket had only been hired to fill Timely's "cute sentient animals" quota, a fact that annoyed him enough to cause him to quit. But, also, a killer outer space clown rampaged through Timely in an attempt to kill Rocket just before he gave his notice, so the little guy can probably consider that bridge completely burned.
Guardians of the Galaxy #1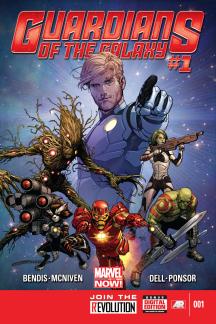 Even though Rocket most likely took a massive paycut by quitting his dayjob to gallivant around with the Guardians of the Galaxy, it's really impossible to trade a salary for true happiness. The ex-mail clerk only feels truly alive when he's side-by-side with his best friends, who just so happen to be the best of the best brawlers in the known universe. Now that he's been reunited with his fellow Guardians, Rocket can enjoy working with other heroes that respect and value his unique talents – and that don't need to check up on his references.
Follow Rocket Raccoon's adventures in GUARDIANS OF THE GALAXY!