It's Monday, and that means that you've had to find the strength to shake off the after effects of a weekend well spent just to get back into shape for the weekday work-athon. It's tough, sure, but it's a fact of life – one that isn't lost on super humans either. Yep, Mondays mean back to work for super heroes too, as they trade in their uniforms for something more business casual.
In some ways, the Punisher is the perfect example of a self-employed individual. He's determined, has a real go-getter attitude, and he prides himself on doing an incredibly thorough job.
Of course that job just so happens to be mercilessly ridding city streets of criminals both big and small. As a self-employed guy, he even has to carry multiple titles—judge, jury, and executioner being three of them.
Amazing Spider-Man #129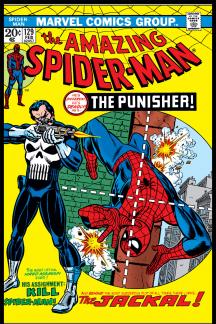 Frank Castle first appeared as an assassin hired by the Jackal to kill Spider-Man. Punisher initially thought of the wall-crawler as a criminal, thus justifying his assignment. When Spider-Man proved his heroism and pinned all sorts of villainy on Frank's new employer, the Punisher quit his "job" and turned on the Jackal. From that point on, Frank would be no one's hired muscle. He'd go to work for himself and himself only.
The Punisher: War Zone #4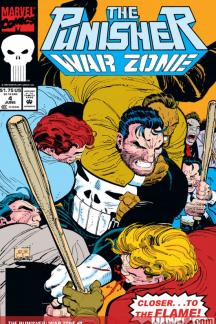 The Punisher would hire some help from time to time—most notably Microchip, his one-man IT department. In order to take down a prominent crime family, Frank had to form an uneasy alliance with a (metaphorical) rat named Mickey. The Punisher's job description usually doesn't include going undercover and staying undercover, but he did just that as the ponytailed Johnny Tower.
The Punisher #1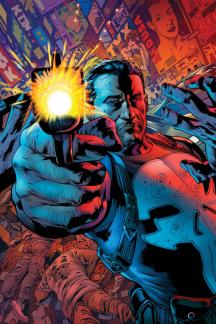 After years in business, the Punisher's really has a monopoly going in the relentless street vigilantism market—although Moon Knight's really been giving him a run for his money lately. Still, the Punisher has such a dominant presence nowadays that he doesn't even need to speak a single word to instill fear in every lowlife and scumbag dirtying up New York City's streets.
The Punisher meets the Black Widow this Wednesday in PUNISHER #9!