By Ben Chabala
Every week we'll pick a handful of awesome comics from the thousands available through Marvel Digital Comics Unlimited. From creator spotlights to editor's picks and more, this'll be your spot to find something new and cool.
To prep everyone for the awesome new Marvel Knights Animation project, "Thor & Loki: Blood Brothers," we're focusing on the most epic family feud ever set amongst the fjords of Norse mythology.  We aim to bring you new insight into the unending battle of light vs. dark that surrounds these two brothers.  See how it all began right here in this week's Unlimited Highlights!
We turn back the hands of time and watch the mighty Thor and mischievous Loki in their golden youth as godlings amidst the Aesir in glorious Asgard.  In this bygone age Mjolnir refuses to yield to Thor's untried and unworthy grasp much to Balder and Sif's amusement. But the mirth of the original Warriors Three only serves to enrage the young trickster god. What drives Loki to hate his half-brother so, and what lengths will he dare to ensure the Thunderer's end?
Trapped within an ancient knotted and gnarled tree, Loki plots his escape, requiring only a loose leaf and a wandering god to attain his freedom. Stoic Heimdall looses the cosmic prankster from his wooden bindings with a single tear and soon after the other Odinson heads to Midgard to cause heaps of mayhem for Thor. With revenge on Loki's mind, honed to a sharp and bitter edge over hundreds of years, and sinister magicks at his fingertips, will Thor survive this reunion?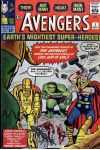 Brooding in exile on the Isle of Silence, Loki decides it time to stir up a little trouble for Thor and the mortals of Midgard. But while his malicious plans only intended to involve his brother and The Hulk, thanks to Rick Jones, other heroes gather and band together to subdue the Jade Giant. Soon Iron Man, Ant-Man, and The Wasp take the fight to the Green Goliath while Thor seeks the source of the mental sabotage! Will the combined might of the heroes be enough to take down The Hulk and Loki, or will the trickster's scheming finally finish off Thor and his new friends?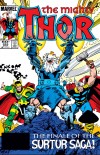 With the terrible demon Surtur poised to fling hellfire across the nine worlds, Thor beaten, and Odin entrapped in a tomb of ice, who could possibly stand against the flaming Armageddon? Could one of Asgard's greatest foes save the universe? Will Loki save the day? As Earth's heroes rush to put a stop to Surtur's machinations on Midgard, Loki duels with the giant; but without the might of Thor's hammer or the raw power of Odin's magic behind him, how long will he last?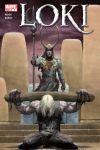 His day has finally arrived: Loki reigns supreme over all of Asgard! With his enemies laid low and his brother Thor humiliated and imprisoned, what more could the trickster ask for? Unfortunately, Loki's new kingdom asks much of him. He must dole out the spoils of war, make good on his promises to his allies, and give up the part of the prankster if he wants to remain ruler of the Aesir. But Hela comes to him with an unexpected request: she wants Thor's soul for her own in Niffelheim. If the light truly defines the dark, who will Loki be without Thor?
Be sure to check out the premiere episode of "Thor & Loki: Blood Brothers" via iTunes, Xbox Live or Playstation Network on Monday, March 28!