It's official, "The Super Hero Squad Show" is one of the year's best!
In the December 21 issue of People magazine, the entertainment experts name "The Super Hero Squad Show" as one of the Year's Best New Kids' Shows!
Alongside new shows from Nickelodeon, Disney, PBS and Cartoon Network, "The Super Hero Squad Show" stands tall as one of the most enjoyable new cartoons for fans of all ages.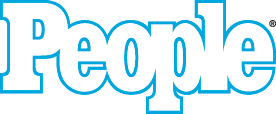 Of the hit show, People writes, "The best of the bunch (especially if you've got hero-crazed boys), this playful take on Wolverine and pals thankfully tones down the violence."
Don't forget to tune into the Cartoon Network at 7:30 p.m. on Saturday to "Hero Up!" with your favorite characters in the Marvel Universe-or any other-in an all-new episode of "The Super Hero Squad Show!"
You can also purchase episodes of the "The Super Hero Squad Show" on iTunes
 now or grab a season pass
 so you don't miss a single moment! And watch full episodes now on Marvel.com!
To find a comic shop near you, call 1-888-comicbook or visit www.comicshoplocator.com
Not a subscriber to Marvel Digital Comics Unlimited yet? Join now!
Download SPIDER-WOMAN and ASTONISHING X-MEN Motion Comics now on iTunes! For more information on motion comics, visit the Marvel Motion Comics hub!"
Download episodes of "X-Men: Evolution", "Wolverine and the X-Men", "Fantastic Four: World's Greatest Heroes" and "The Super Hero Squad Show" now on iTunes!

Check out the official Marvel Shop for your favorite Marvel Heroes!