Can't wait for the next episode of your favorite Marvel Animated Series? Fear not, True Believers, because Marvel.com is here to alleviate your animation addiction with never before seen content from Wolverine and the X-Men, Iron Man: Armored Adventures, Fantastic Four: World's Greatest Heroes and The Super Hero Squad Show!
Tune in to Marvel.com every day for brand new EXCLUSIVE screenshots, concept art, storyboards, style guides and more!
Relive the Fantastic Four's most exciting adventures with the "Fantastic Four: World's Greatest Heroes" on Nicktoons, iTunes and for FREE on Marvel.com!
Follow Reed, Sue, Ben and Johnny as they battle Doctor Doom, Puppet Master, Annihilus, Mole Man, the Skrulls and more in this action packed animated series.
Check out these exclusive concept images featuring Klaw, Doctor Doom and his Doombots: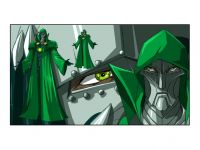 Too much Doom?! Doctor Doom's constant attacks on the Fantastic Four make him seem unending! With his virtually indestructible armor and clever, scientific planning, Doctor Doom is the Fantastic Four's most prevailing adversary!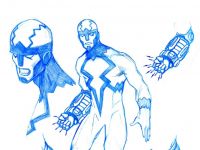 Seen here is an original draft for the design of the villain, Klaw. His metallic arm is comprised of the metal Vibranium, which is also found in the costume of the Black Panther and the core of Captain America's shield.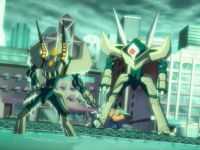 DOOMBOTS ATTACK! Will Johnny and the Thing be able to hold off Doctor Doom's onslaught of Doombots!? Without the aid of the entire team, can this semi-fantastic duo come out ahead?!
To find a comic shop near you, call 1-888-comicbook or visit www.comicshoplocator.com
Not a subscriber to Marvel Digital Comics Unlimited yet? Join now!
Download SPIDER-WOMAN and ASTONISHING X-MEN Motion Comics now on iTunes! For more information on motion comics, visit the Marvel Motion Comics hub!"
Download episodes of "X-Men: Evolution", "Wolverine and the X-Men", "Fantastic Four: World's Greatest Heroes" and "The Super Hero Squad Show" now on iTunes!

Check out the official Marvel Shop for your favorite Marvel Heroes!