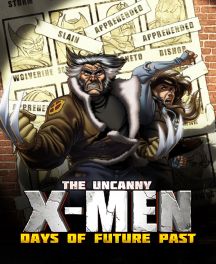 Release Date: May 23, 2014
Publisher: Glitchsoft

Play as Wolverine, Kitty Pryde, Colossus, Cyclops or Scarlet Witch as Marvel's finest X-Men fight for the future of mutant and human kind in the two separate timelines of Days of Future Past. The world around you is in ruins. Sentinel robots have enslaved most of the United States and are set to stage a global war. The X-Men have failed; the few who survived this nightmarish future are imprisoned in Mutant Internment camps. But all is not lost, the battle for the future can be fought in the past!