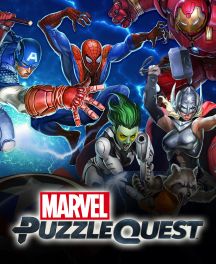 Release Date: Oct 03, 2013
Publisher: D3 Go!
Platforms: Android App, iOS App, PC
Genre: puzzle

The best in match-3 puzzle gameplay meets Marvel's biggest Super Heroes and Super Villains in the most epic puzzle adventure game out on your phone, tablet and PC! Marvel Puzzle Quest combines your favorite Marvel characters with deep RPG leveling, player-vs-player tournaments, Alliances, and much more. It's time to unleash your inner Super Hero and wage war against your enemies.